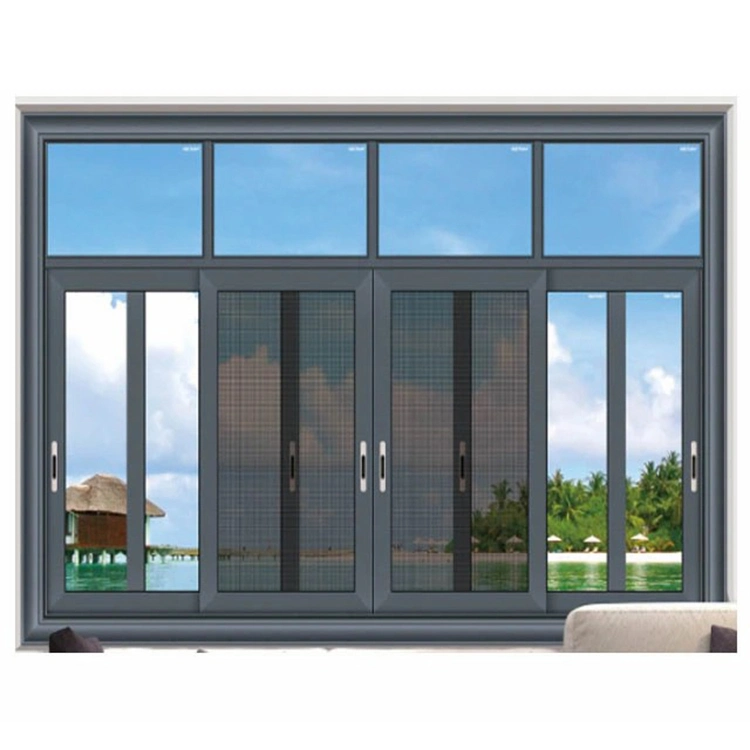 Introduction
When it comes to enhancing your home's aesthetics and functionality, choose perfect windows is a crucial step. The perfect windows can usher in natural light, improve energy efficiency, and add a touch of elegance to your living space. In this guide, we'll delve into the key considerations that will help you make an educated choice when selecting windows for your home.
How to Choose Perfect Windows for Your Home
Selecting the ideal windows for your home involves a thoughtful analysis of several important factors. Let's break down the essentials you need to consider:
Location and Orientation: Embrace the Sunlight
The orientation and location of your home play a pivotal role in determining the type of windows that will work best. South-facing windows bask in abundant sunlight throughout the day, making them perfect for spaces where you want to harness natural light to the fullest. On the flip side, north-facing windows receive less direct sunlight and may require additional insulation.
Window Styles: Elevate Aesthetics and Functionality
Dive into the world of window styles, ranging from the timeless double-hung and casement windows to the modern awning and slider windows. Each style brings its unique advantages, influencing aesthetics, ventilation capabilities, and maintenance demands. Make your choice based on the impact you want to create and the practicality you seek.
Materials Matter: Balancing Durability and Appeal
The material of your windows significantly affects their durability and visual appeal. Whether it's the classic charm of wood, the low-maintenance convenience of vinyl, the sleekness of aluminum, or the resilience of fiberglass, or modern maintenance UPVC Windows each material has its own set of benefits. Weigh these factors against your preferences and budget to arrive at the best choice.
Energy Efficiency: Paving the Way for Sustainability
Opt for windows that prioritize energy efficiency to lower your utility bills and minimize your carbon footprint. Look for features like Low-E coatings and insulated frames that prevent heat transfer, keeping your indoor climate comfortable year-round while reducing energy consumption.
Window Glazing: Enhancing Comfort and Quiet
The choice of window glazing—single, double, or triple—plays a pivotal role in determining insulation levels and noise reduction. Double or triple glazing provides superior insulation, curbing energy loss and creating a serene indoor environment by blocking out external noise.
Frame Colors and Finishes: Tailoring to Aesthetics
The color and finish of your window frames contribute significantly to your home's curb appeal. Opt for hues and finishes that seamlessly blend with your interior and exterior designs, adding an extra layer of sophistication to your living spaces.
Security Features: Prioritize Safety
Safety should never be compromised. Opt for windows equipped with advanced locking mechanisms and security features that offer you peace of mind and protect your home and loved ones from potential intruders.
Ventilation Options: Embracing Fresh Air
Ventilation is key to a comfortable living space. Evaluate how different window styles facilitate airflow. Casement windows, for instance, allow precise control over ventilation, while slider windows bring in a contemporary aesthetic and efficient airflow.
Maintenance Considerations: Sustaining Beauty with Ease
Consider the maintenance requirements of your chosen window style and material. Some options demand more care than others. Make a choice that aligns with your willingness to maintain your windows regularly while keeping them looking their best.
Budget Considerations: Balancing Cost and Value
Set a budget for your window replacement project, keeping in mind the material, style, and energy efficiency aspects. Remember that quality windows are an investment that can enhance both your home's value and your daily comfort.
FAQs
How often should windows be replaced?
Windows typically have a lifespan of around 20-25 years. However, signs such as drafts, escalating energy bills, or visible damage may indicate the need for replacement sooner.
Are energy-efficient windows worth the investment?
Absolutely. Although energy-efficient windows may have a higher upfront cost, they yield long-term savings by reducing energy consumption and lowering utility expenses.
Can I replace windows myself?
While some homeowners opt for DIY window installation, it's advisable to enlist professionals to ensure proper installation and avoid potential issues down the road.
What's the difference between new construction windows and replacement windows?
New construction windows are intended for new builds or significant renovations, while replacement windows are designed to fit into existing openings without altering the surrounding structure.
Can I customize window size and style?
Certainly. Many window manufacturers offer customization options, allowing you to tailor windows to your specific preferences and requirements.
How can I ensure the longevity of my windows?
Regular cleaning, routine inspections, and addressing minor issues promptly can extend the lifespan of your windows and keep them functioning optimally.
Conclusion
Choosing the perfect windows for your home involves a blend of aesthetic preferences, functional needs, and practical considerations. By carefully evaluating factors such as orientation, style, materials, and energy efficiency, you can transform your living spaces into comfortable, inviting, and efficient sanctuaries. Remember that windows are not just functional elements—they're essential components that bridge the gap between your indoor and outdoor worlds.
TYPES of WINDOWS : Wooden, MS, Aluminium, UPVC , Bamboo , Vinyl
READ MORE
For More Information Regarding UPVC Windows : https://windowsglassrgi.com/wp-admin/post.php?post=7&action=edit
For More Information Regarding Black Windows : https://windowsglassrgi.com/wp-admin/post.php?post=33&action=edit
For More Information Regarding Type of Windows : https://redhousecustombuilding.com/9-popular-types-of-windows-for-homes/ ,
https://www.uswindow-door.com/blog/7-tips-for-choosing-the-right-type-of-windows-for-your-home
For your requirement of UPVC Doors & Windows visit our Website :www.silvershadewindows.com or contact us at info@silvershadewindows.com