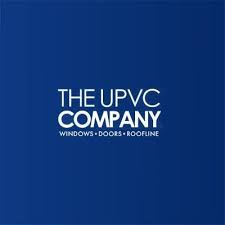 Introduction of Top UPVC Companies
In the rapidly evolving world of construction and architecture, UPVC (Unplasticized Polyvinyl Chloride) has emerged as a game-changer. UPVC windows and doors offer a harmonious blend of durability, energy efficiency, and aesthetic appeal. As the demand for these innovative solutions grows, it's essential to identify the Top UPVC Companies in India. In this article, we delve into the Top UPVC companies that have redefined quality and excellence.
Crafting Elegance and Performance
Selecting the Top UPVC companies can significantly impact the aesthetics and performance of your living or working space. Let's explore the twenty best UPVC companies in India that have consistently delivered on these fronts:
Fenesta: Redefining Elegance
Fenesta has mastered the art of redefining elegance through its UPVC windows and doors. With a commitment to innovation and customer satisfaction, Fenesta has earned its place among the best UPVC companies in India
Durofenster: A Legacy of Excellence
Durofenster boasts a legacy of excellence in crafting UPVC solutions. From classic designs to modern aesthetics, Durofenster's range caters to diverse architectural preferences.
Encraft India: Innovating Comfort
Encraft India stands out for its innovative approach to comfort and style. Their UPVC products offer a harmonious blend of modern design and practicality.
Koemmerling: The Science of Precision
Koemmerling takes pride in the science of precision that goes into every UPVC profile. With a focus on energy efficiency and sustainability, Koemmerling's offerings are engineered for excellence.
LG Hausys: Where Style Meets Substance
LG Hausys bridges the gap between style and substance with its UPVC windows and doors. Their designs complement various interior themes while providing optimal insulation.
Aparna Venster: Tailored Solutions for Modern Living
Aparna Venster understands the nuances of modern living and delivers tailored UPVC solutions. Their commitment to quality and innovation reflects in their impressive product range.
Deceuninck: Mastering Craftsmanship
Deceuninck is synonymous with mastering craftsmanship in the UPVC industry. Their profiles are designed to withstand the test of time and changing weather conditions.
Welltech Systems: Innovating Lifestyles
Well tech Systems is dedicated to innovating lifestyles through its UPVC offerings. With a focus on customization and energy efficiency, they cater to evolving consumer needs.
Window Magic: Magic of Transformation
Window Magic creates the magic of transformation with its UPVC products. From residential to commercial spaces, their windows and doors redefine aesthetics and functionality.
Prestige Polytech: Precision Redefined
Prestige Polytech redefines precision through its UPVC solutions. Their commitment to quality control ensures that every product meets the highest standards.
Rehau: Shaping Sustainability
Rehau's UPVC profiles are not just about aesthetics; they are about shaping sustainability. With an emphasis on eco-friendliness, Rehau contributes to a greener future.
Veka: Enriching Spaces, Enabling Comfort
Veka enriches spaces and enables comfort through its UPVC windows and doors. Their innovative designs are aimed at enhancing the overall living experience.
NCL Wintech: Where Safety Meets Style
NCL Wintech strikes the perfect balance between safety and style. Their UPVC offerings provide security without compromising on visual appeal.
Lumani: Illuminating Possibilities
Lumani's UPVC windows and doors illuminate the possibilities of modern living. With a focus on energy efficiency, they contribute to reduced carbon footprints.
Windowfab: Affordable Elegance
Windowfab believes in offering affordable elegance through its UPVC products. Their designs bring a touch of sophistication without straining your budget.
PlastOne: Creating Connections
PlastOne creates connections between aesthetics and functionality with its UPVC solutions. Their profiles seamlessly blend design and performance.
Nucon: Nurturing Innovations
Nucon nurtures innovations with its UPVC offerings. Their commitment to research and development ensures that customers benefit from cutting-edge designs.
Eureka Windoor: Opening New Horizons
Eureka Windoor opens new horizons in the realm of UPVC windows and doors. Their designs not only enhance aesthetics but also contribute to energy savings.
Kinbon: Beyond Boundaries
Kinbon goes beyond boundaries to deliver UPVC solutions that resonate with modern sensibilities. Their designs cater to diverse architectural trends.
Prominance: Delivering Distinction
Prominance is committed to delivering distinction through its UPVC products. Their range is designed to elevate spaces and offer a touch of sophistication.
Conclusion
The world of UPVC has evolved, and these Top UPVC Companies have led the way with their innovative solutions. From elegance to performance, sustainability to style, each company brings its unique strengths to the table. When choosing a UPVC company, it's crucial to consider factors such as design, energy efficiency, and customer reviews. With this guide, you're well-equipped to make an informed decision that will enhance the beauty, comfort, and value of your living space.
For More Information on UPVC Please Click https://windowsglassrgi.com/wp-admin/post.php?post=81&action=edit
For Further information on Top UPVC Companies https://www.civilalliedgyan.com/2023/03/top-10-best-upvc-doors-and-windows-brands-in-india.html
For your requirement of UPVC Doors & Windows visit our Website : www.silvershadewindows.com or contact us at info@silvershadewindows.com